PRIVATE HOME
SELF-SUFFICIENT PROPERTY
Program: A self-sufficient property of 20 hectares
Mission: General design + Visa
Location: Punta del Este, Uruguay
Status: Project not built, V2 of the project under construction (confidential)
Budget: 9 000 000€
Surface: 640 m2
Creation of a 20 HA self-sufficient property in Uruguay. One of the beacon projects of our "Augmented Nature" concept with an intelligent low-tech vision that works on the carbon footprint of the construction as well on the consumption of the construction.
Building with variable thermal inertia, allowing to naturally regulate the temperature according to the season. This project consists of blocks of traditional local red bricks, with a non-mechanized bioclimatic roofing, regulating solar intake and ventilation according to the season.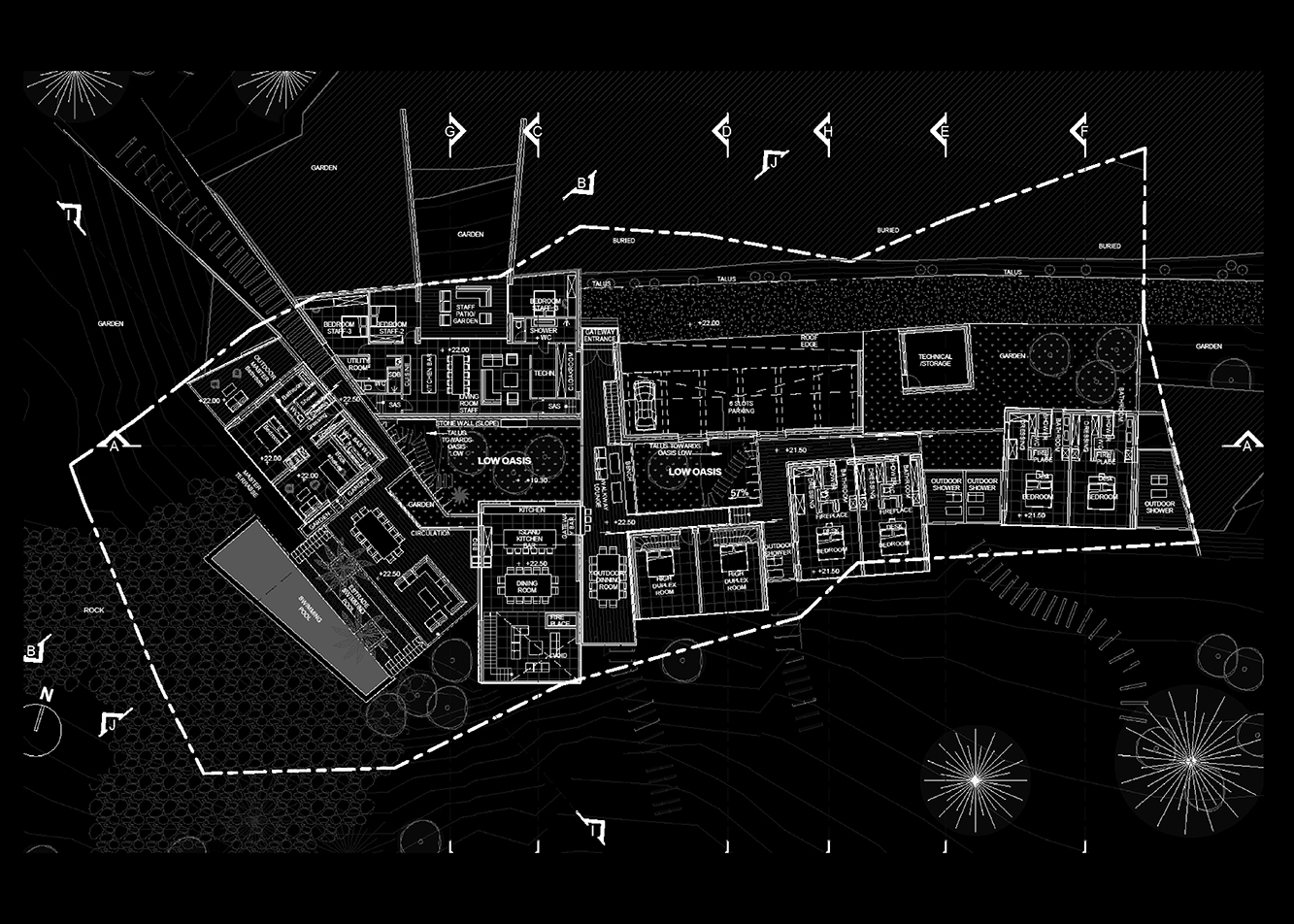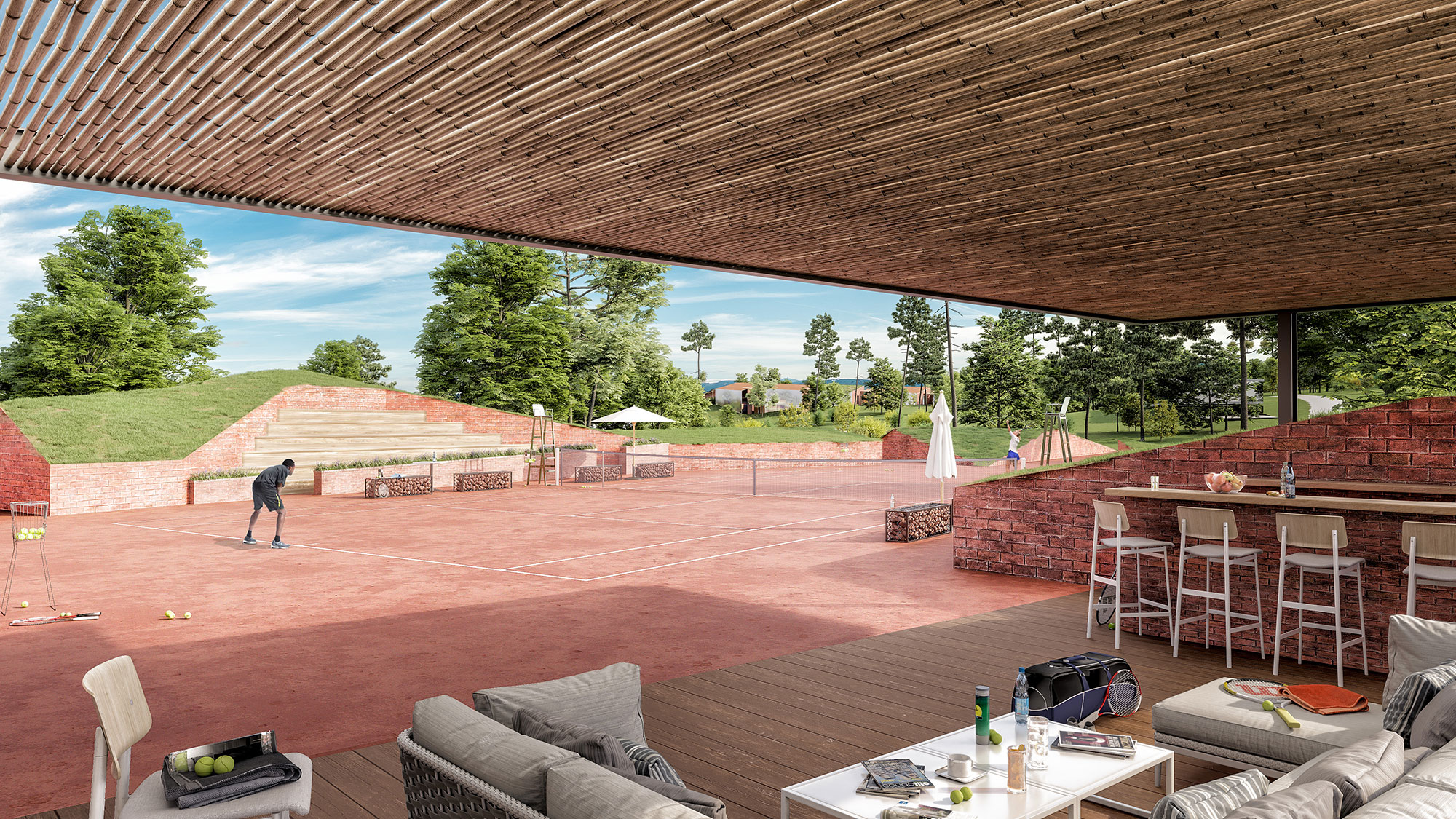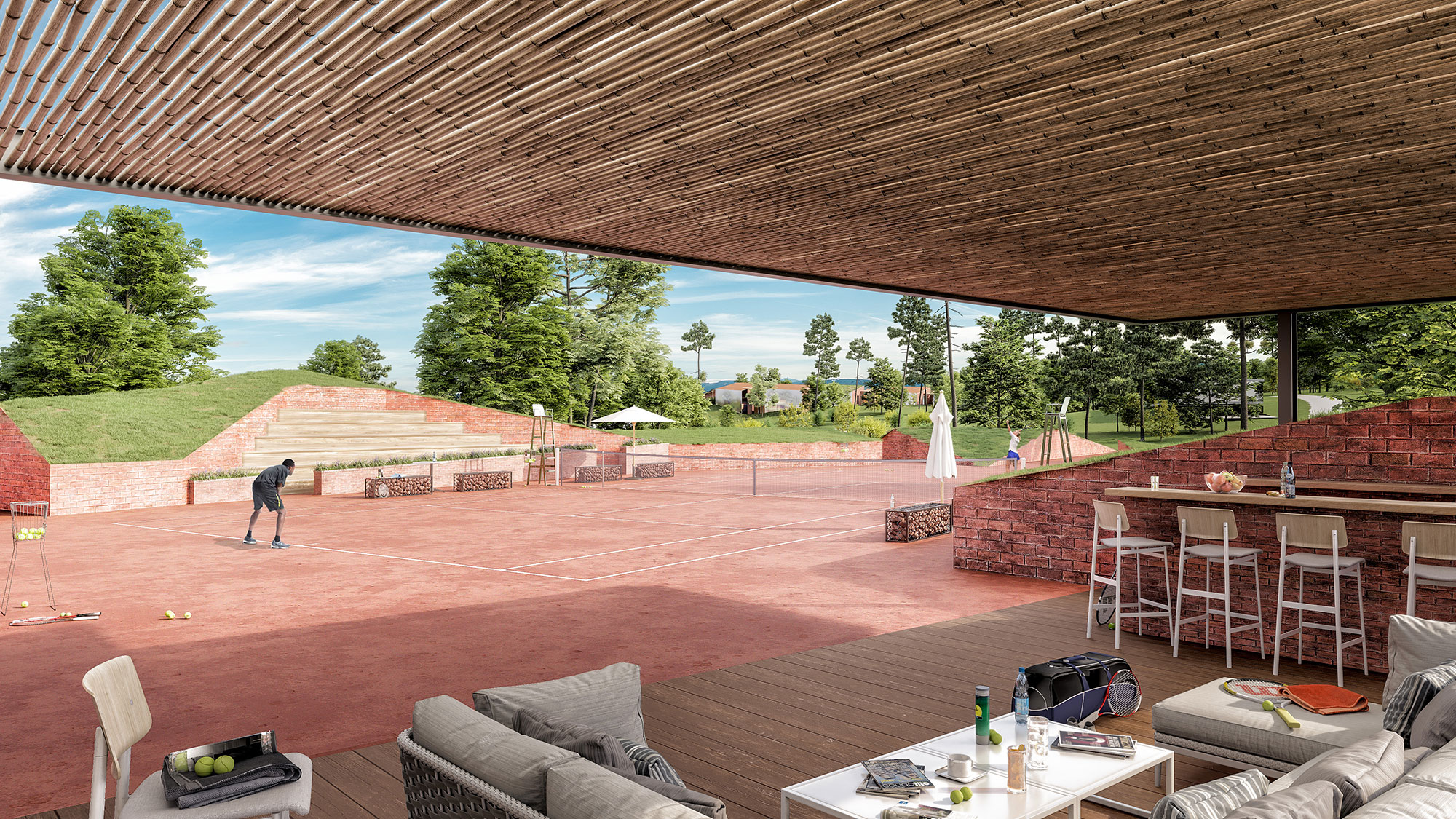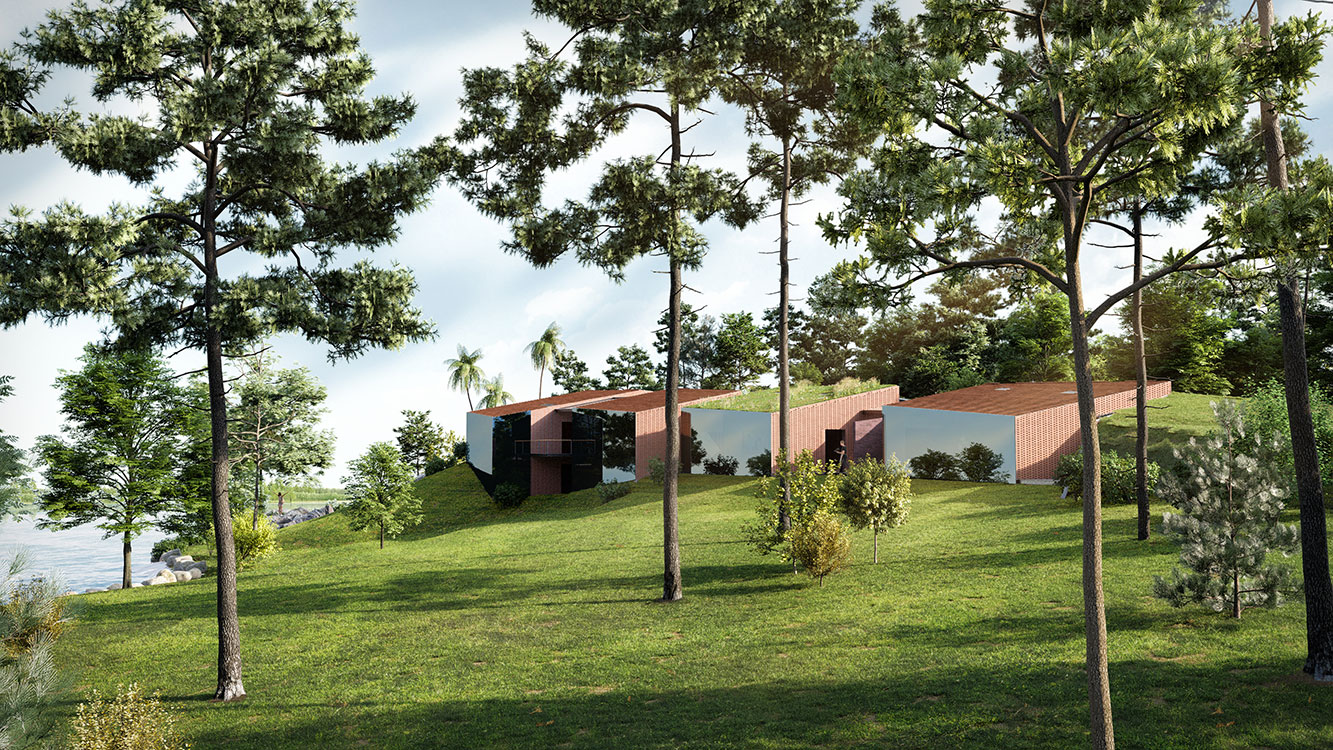 The bricks are assembled by hand, easily displaceable and produced in the immediate vicinity of the ground, they make it possible to create a short circuit independent of machines and machines running on fossil fuels during the construction process. The wooden elements are also produced locally and allow dry mounting.
The construction therefore calls for local labor, crafts, know-how and is part of the economic fabric of the region. Sustainable and responsible development applies as a natural extension of the context in the broad sense, a symbiotic project with its environment, the very definition of our concept of "Augmented Nature".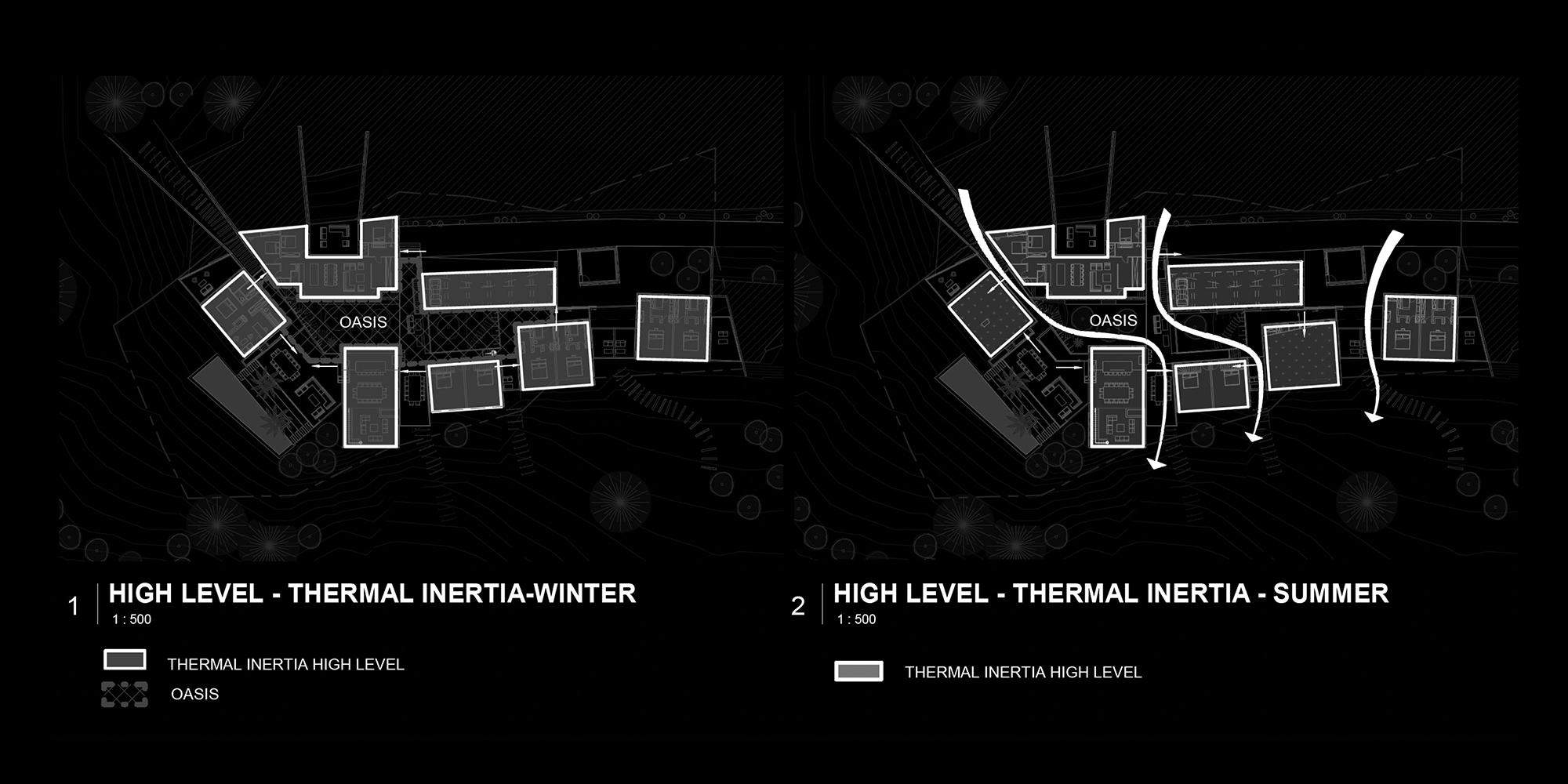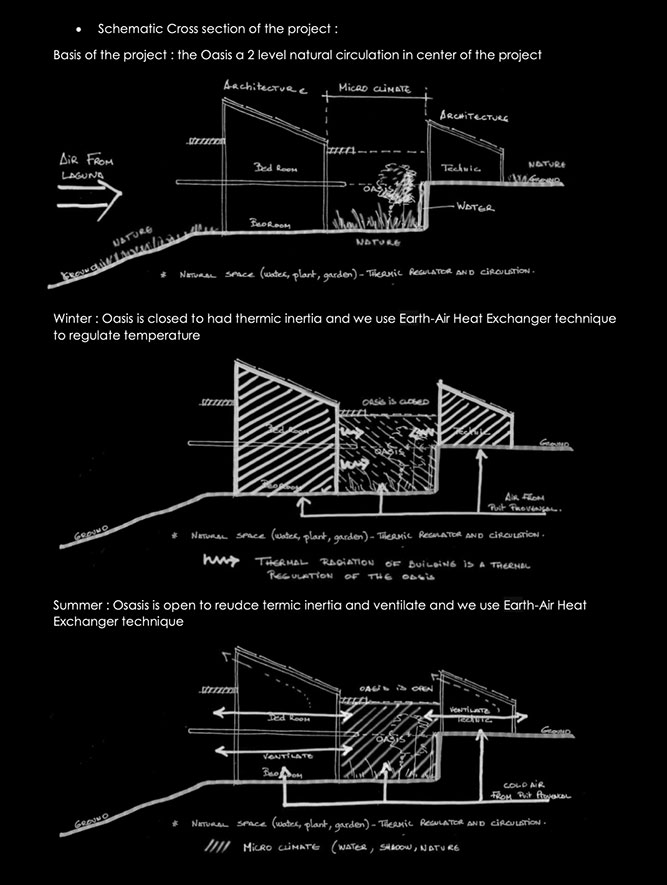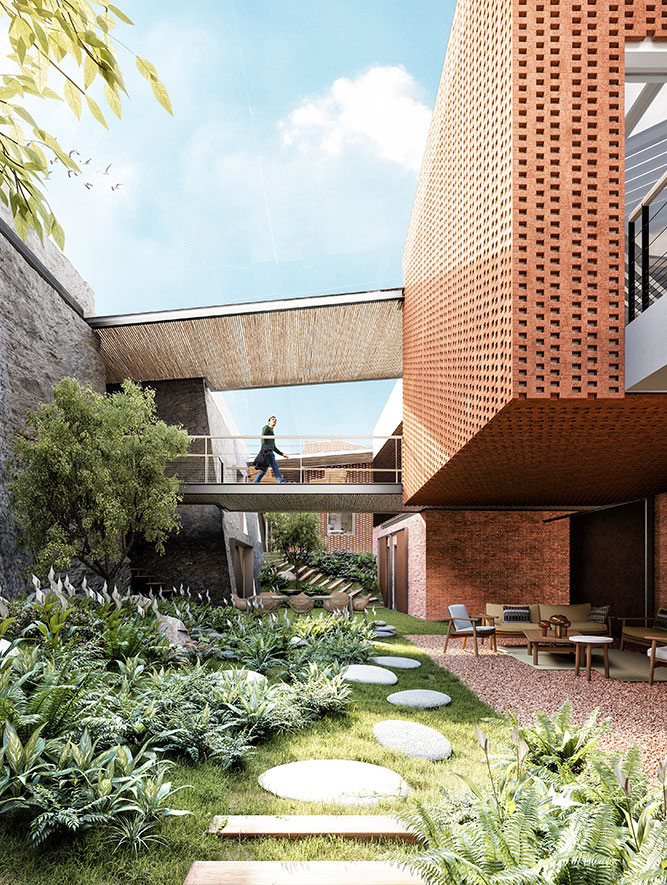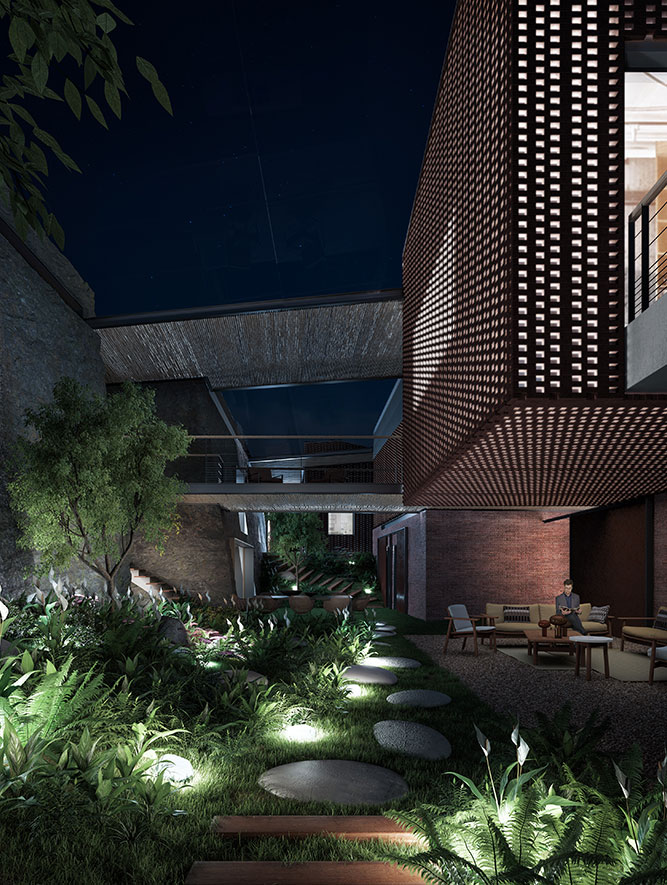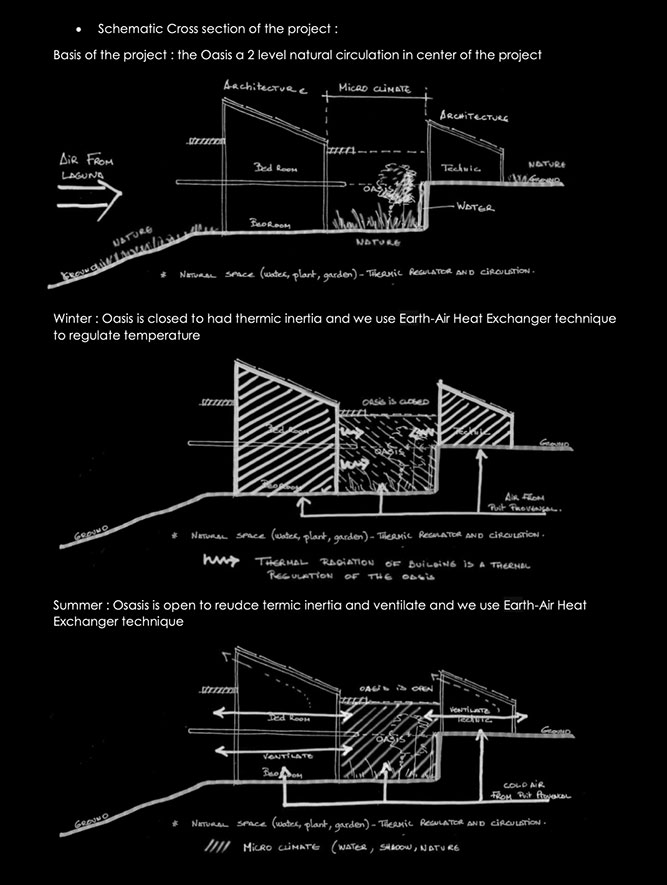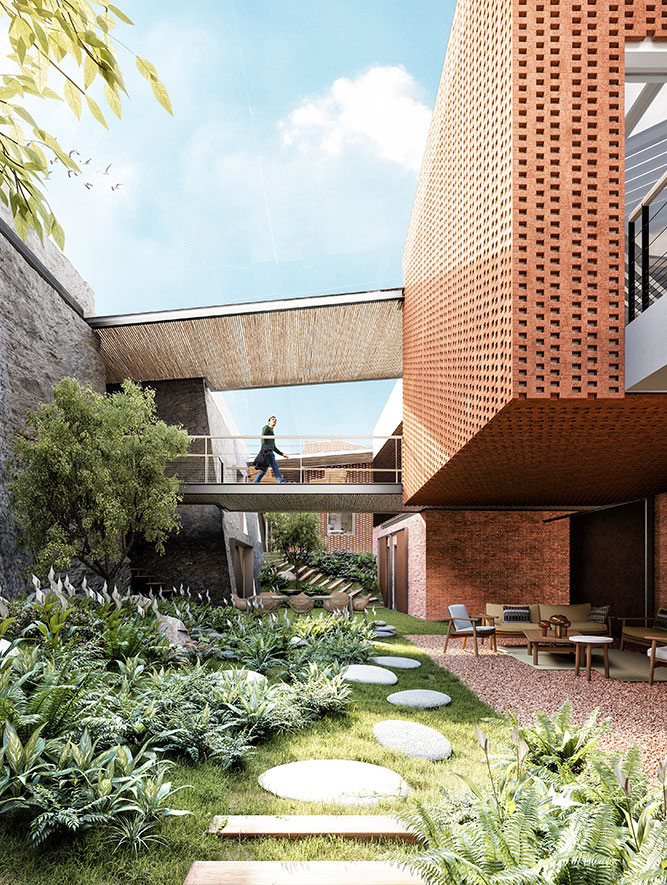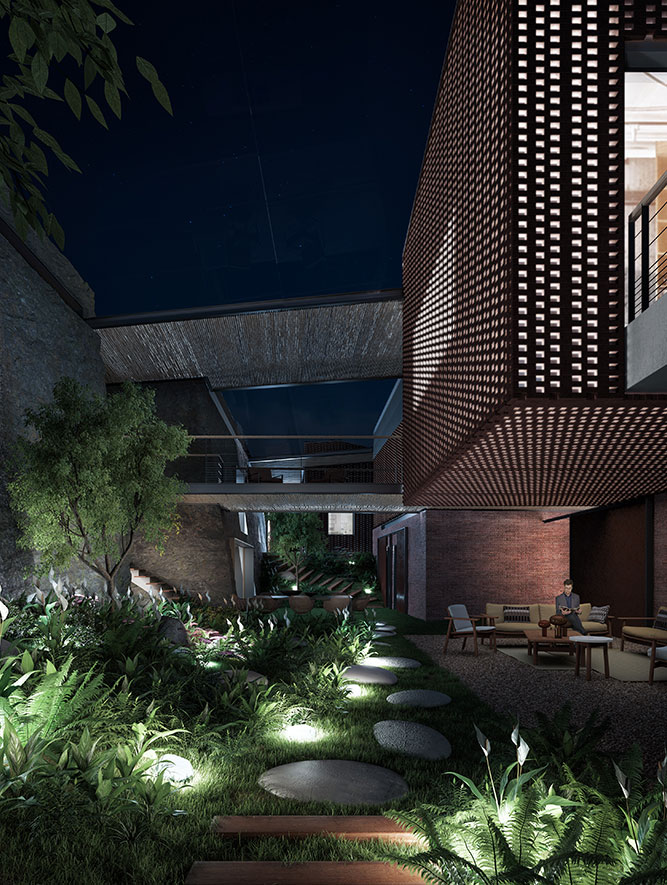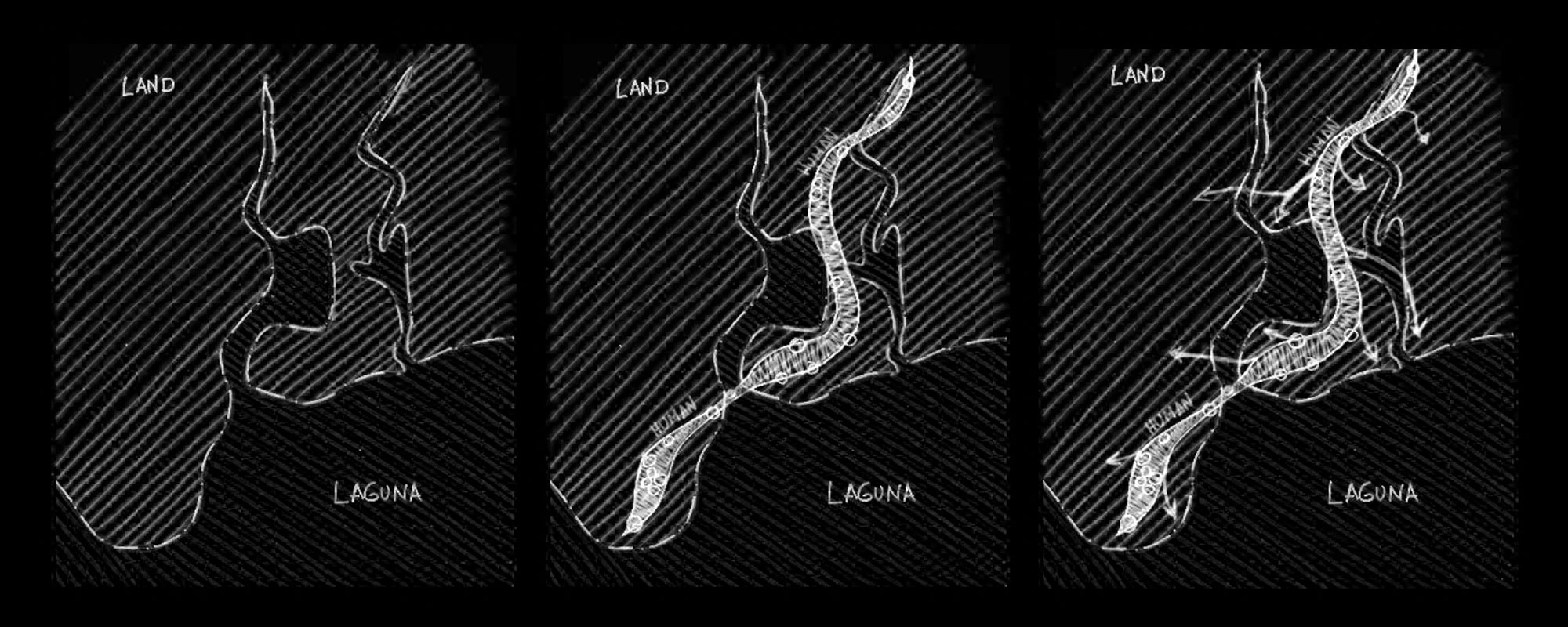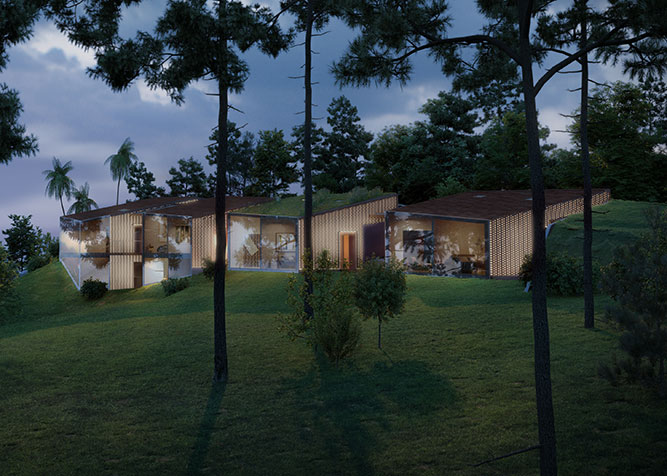 « One of the beacon projects of our "Augmented Nature"
concept with an intelligent low-tech vision that works
on the carbon footprint of the construction as well on
the consumption of the construction. »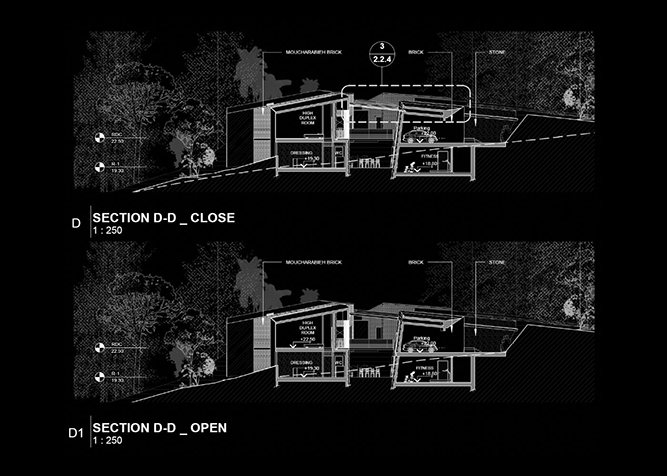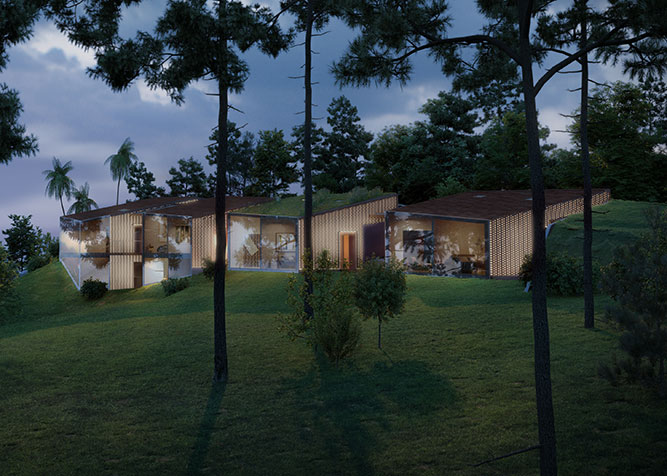 « One of the beacon projects of our "Augmented Nature"
concept with an intelligent low-tech vision that works
on the carbon footprint of the construction as well on
the consumption of the construction. »