RENOVATION
APARTMENT NEMOURS
Project: Renovation of an apartment
Mission: Redesign of the interiors and project management
Construction company: Marc Meunier TCE
Location: Paris, France
Status: Completed in April 2022
Budget: 50K€
Surface: 58 sq meters
The first project in Paris for Bruneau Ghezzi Architects is an apartment in the 11th arrondissement. The mission for our architects was to renovate the apartment and provide the owners with a more functional space, by adding a children's bedroom and optimizing the interior spaces with custom-made elements. The firm met the challenge of this project at the least cost in record time.
The existing apartment
This Parisian apartment is several apartments that were joined together to create a two-room apartment of 58 sq meters on the fourth floor without an elevator. The rooms comprised a closed kitchen, a large, light-filled 30 sq meter living room. a powder room, a bedroom with a bathroom, WC, and closet. The square footage was not optimized so the architects were able to exploit the potential.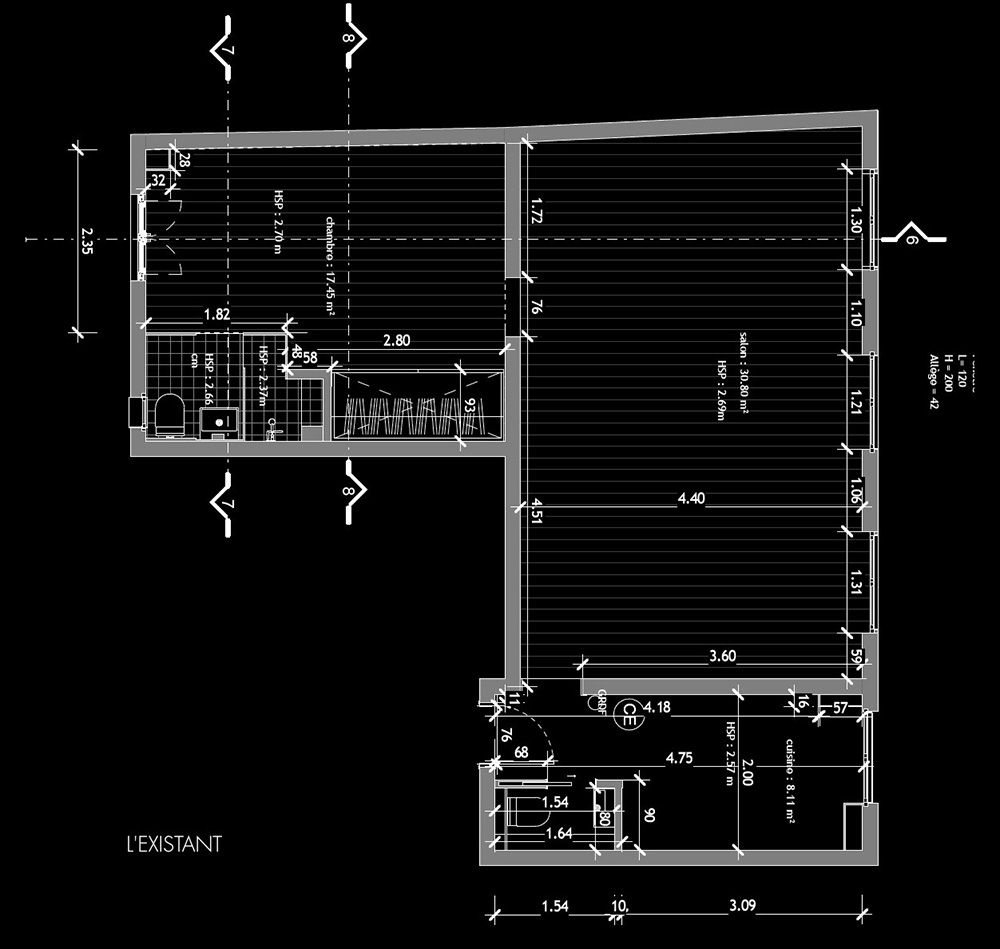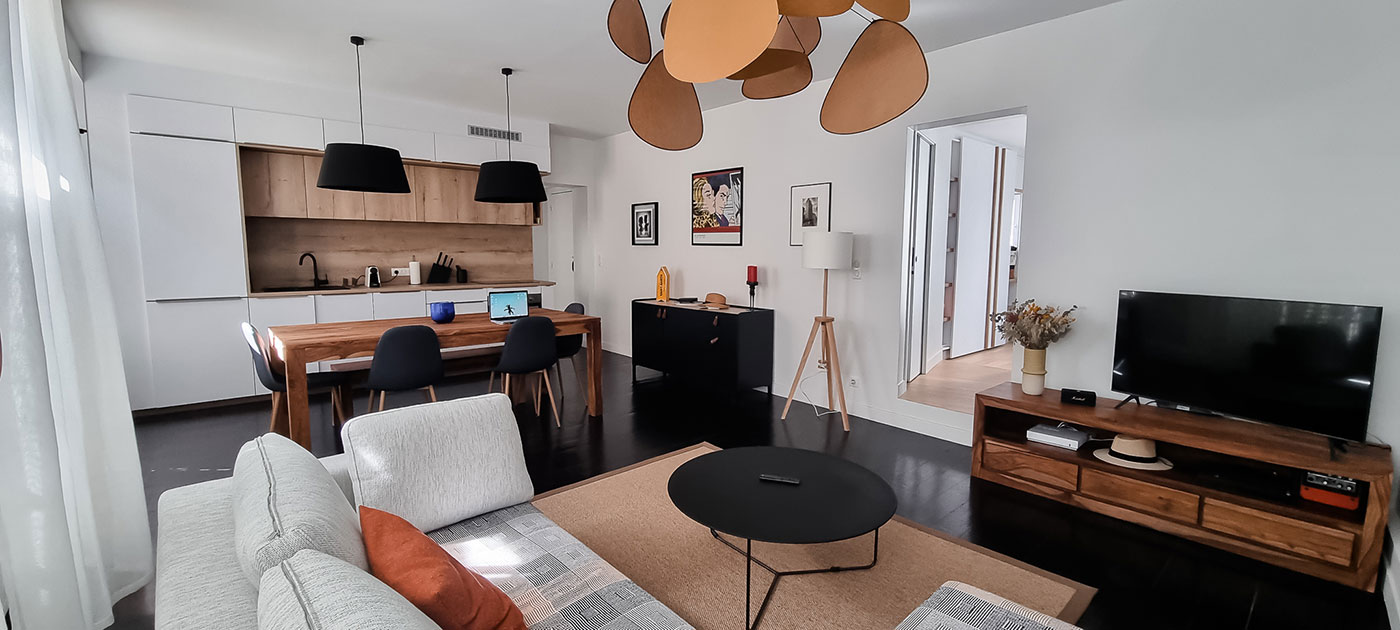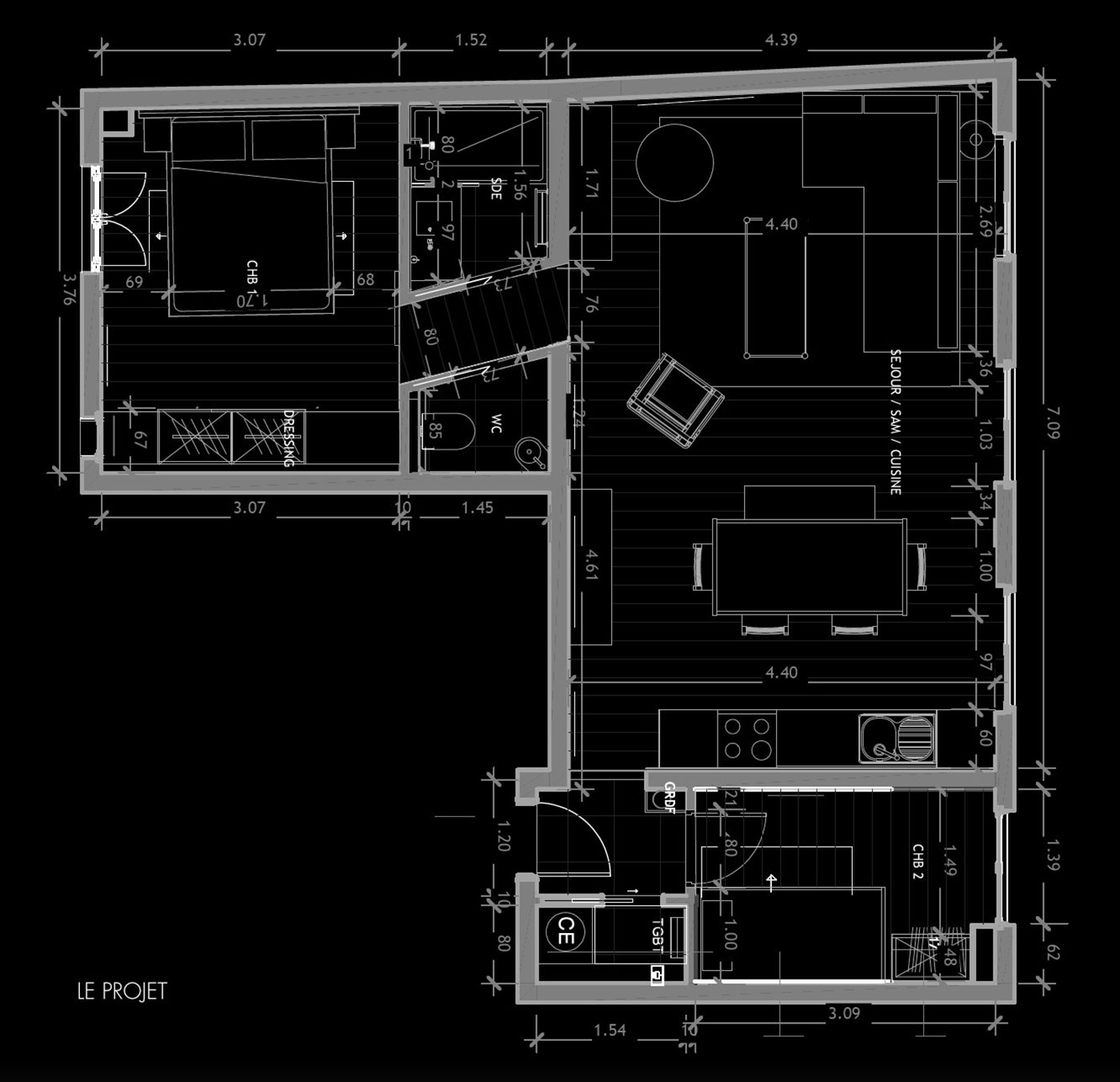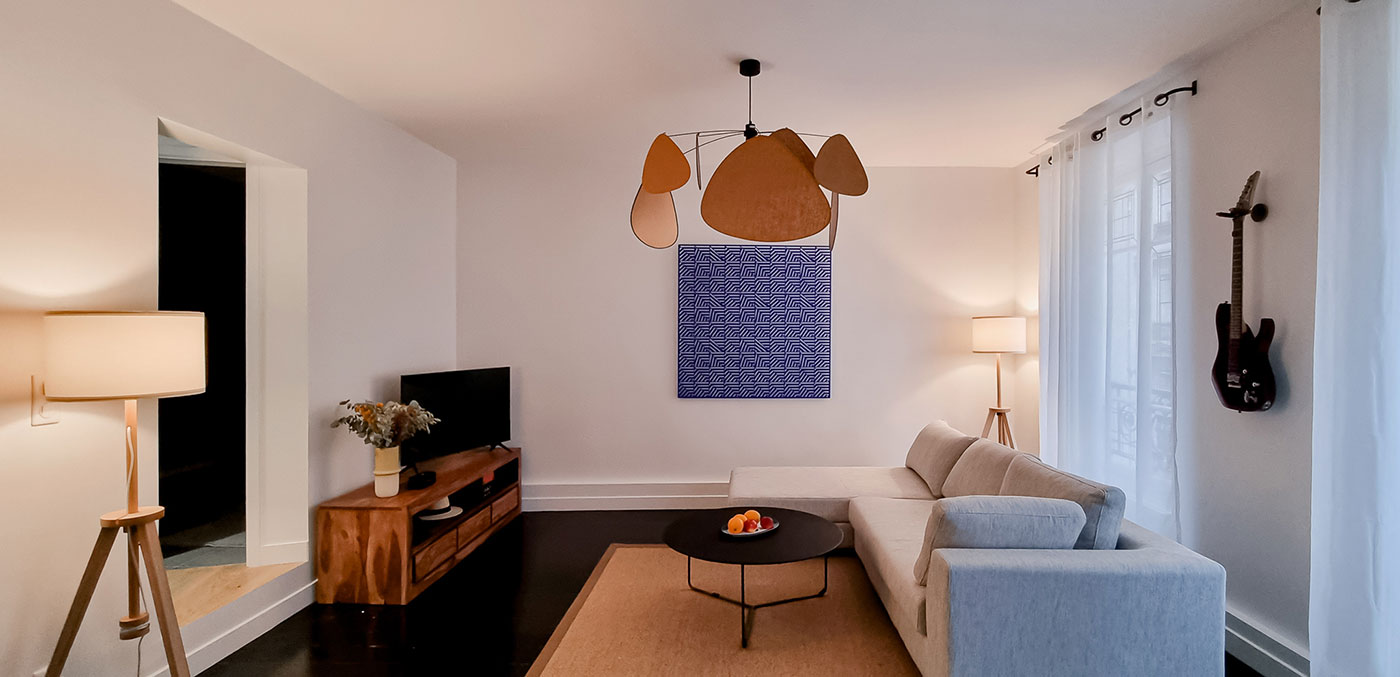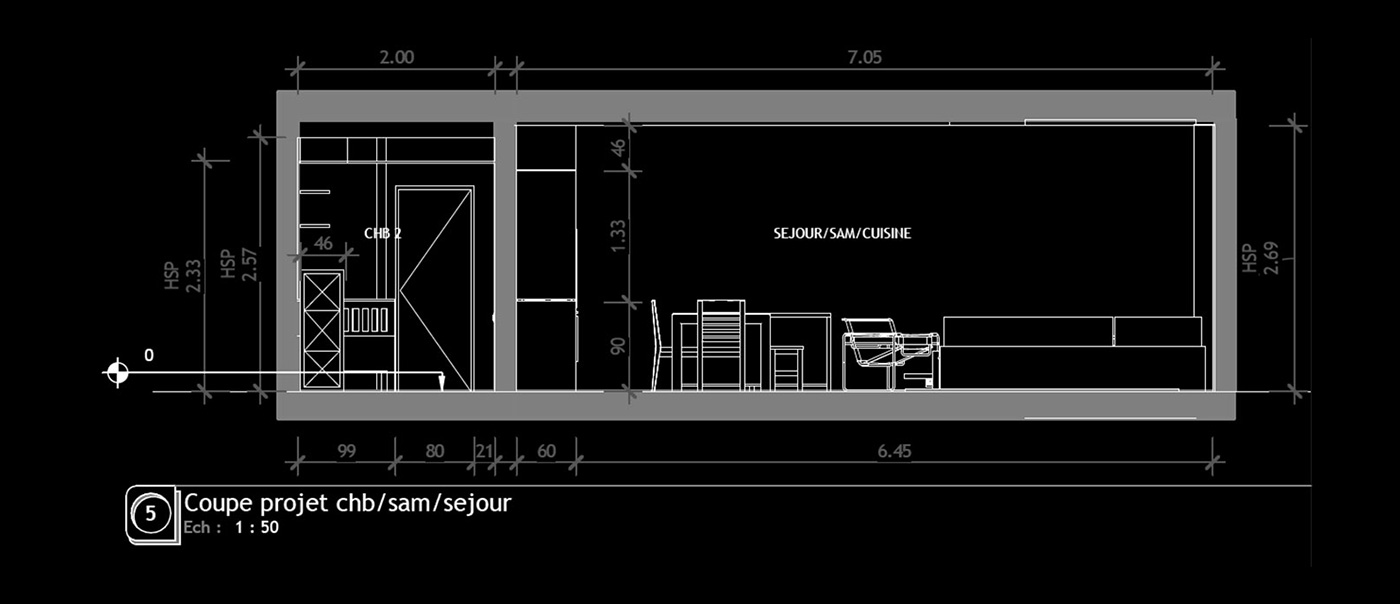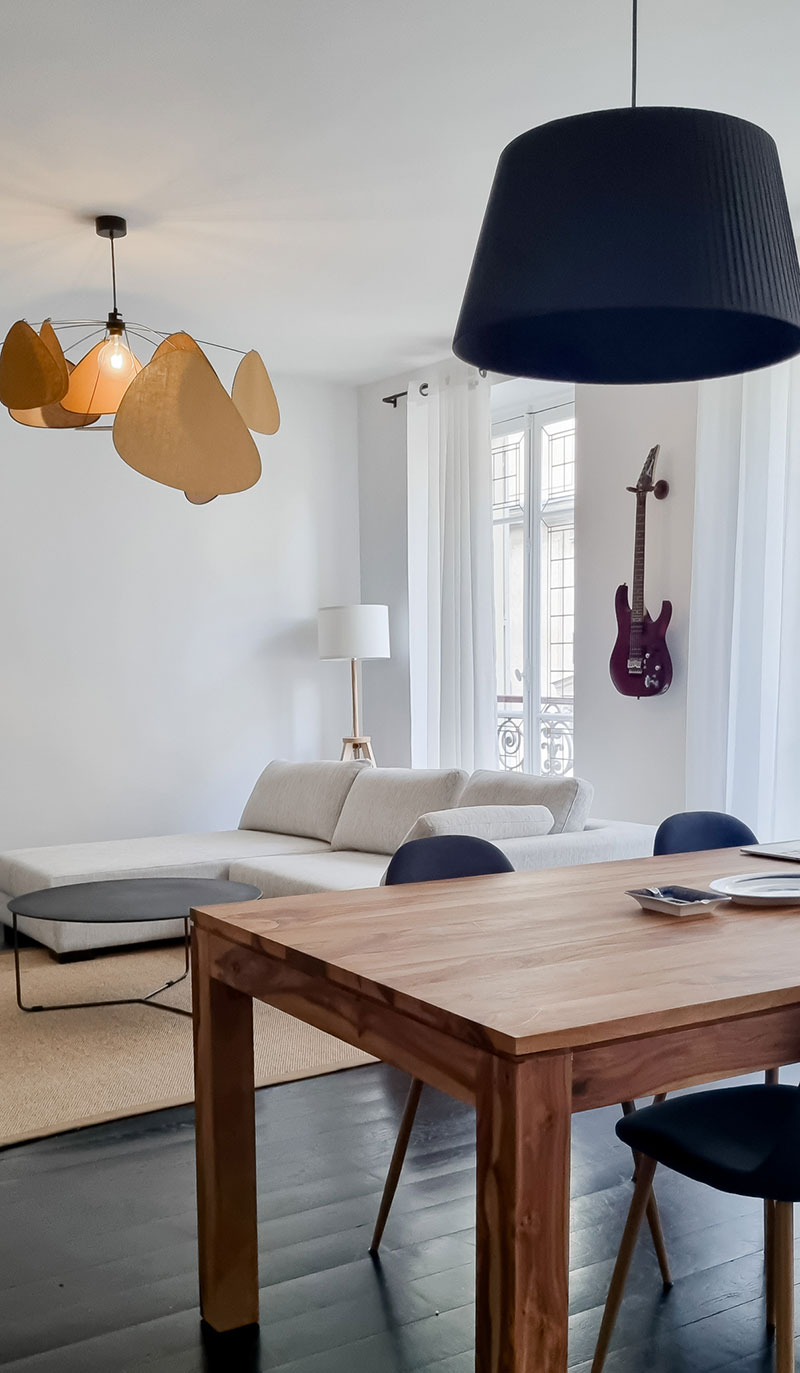 The project
The custom-designed interiors and the optimal use of every square centimeter enhances the potential of the space. In addition, every surface was entirely rethought. We created a children's bedroom where the kitchen was located. The powder room became a laundry room and pantry. In the living room, the largest, very luminous, space, we added an open kitchen with direct access to the living area.
The parents' bedroom, which had been dysfunctional, was entirely redesigned, and the former bathroom was removed. We then created a block comprising the bathroom and the powder room which serves to connect the living room and the new bedroom. Custom-designed closets allowed for this design option.